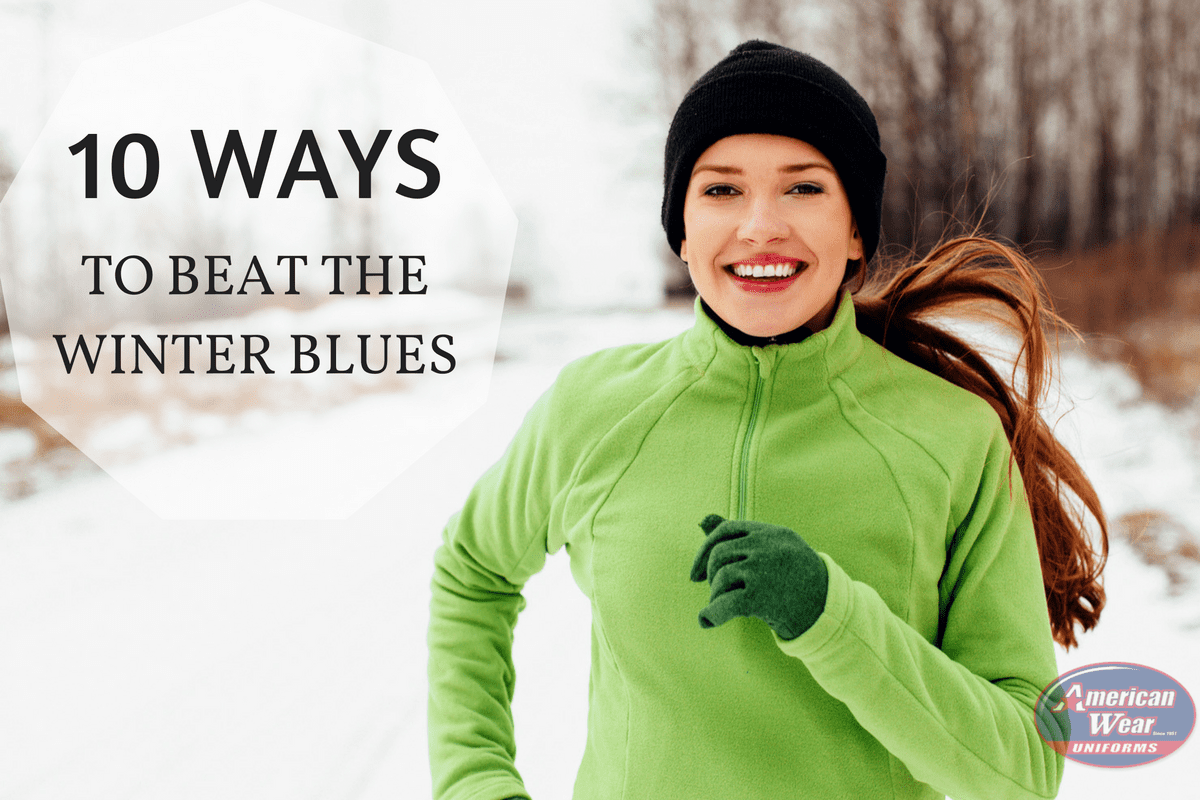 The winters in New Jersey can be quite frigid. With endless days of cloudy skies and snow, it can be a bit difficult to keep a positive attitude. The team at American Wear likes to fill its winters with charity and good times. There are so many different things to do in New Jersey that can help to break up the monotony that comes with staying indoors all day. Here are some of the best ways to avoid the winter blues.
iPlay America in Freehold, NJ
Who doesn't love to play arcade games? When the weather outside is cold and snow is on the ground, the best place to go is iPlay America in Freehold, NJ. They have over 200 games for you to play and a 4D theater. You will also be able to ride their indoor roller coaster or play on their indoor high-ropes playground.
Winter is a Great Time to Purge Your Home or Office
For most people, maintaining a clean home and office space is important. With the increased inside time you will have during the winter months, you can work on getting rid of clutter in your home or workspace. Doing a bit of "spring cleaning" in winter can be very beneficial and will allow you to get more organized for the warmer days ahead.
The Matisse Chocolatier in Englewood, NJ
If you love all things chocolate, then one of the best attractions to visit is the Matisse Chocolatier in Englewood, NJ. When visiting this establishment, you will be able to make your own chocolate and sample some of the delectable desserts made by professionals.
Plan a Vacation
Getting away from work for a bit is always a great way to break up the winter blues. Planning a trip to a warmer area can help you to recharge your batteries. Generally, you will be able to take advantage of numerous discounts when planning your vacation during the off season.
Mineral Sports Club in Vernon, NJ
One of the best ways to pass the time during the winter months is by working out. The Mineral Sports Club in Vernon, NJ offers a number of fitness related perks. You will be able to play racquetball, shoot some hoops or even go for a swim in their heated indoor pool.
Socialize More
Eating lunch alone at your desk can be a bit depressing. Rather than shutting yourself off from your co-workers, find ways to socialize with them more. By putting together a potluck lunch with coworkers, you will have a chance to get to know them better.
Burlington Antiques Emporium in Burlington, NJ
For most people, shopping at antique stores is a thrill due to the unbelievable finds that are there for the taking. The Burlington Antique Emporium in Burlington, NJ has over 14,000 square feet of space and it is packed with great items.
Find a New Hobby
While the cold winter weather will prohibit you from going outdoors much, there are a number of indoor hobbies you can participate in. Taking a look around on Pinterest is a great way to discover new crafts and art projects to do.
Adventure Aquarium in Camden, NJ
For most families, there is nothing more exhilarating than going to the Adventure Aquarium in Camden, NJ. You will be able to get an up-close and personal look at the animals in this aquarium. There is an under the sea playground at the Adventure Aquarium that the children will love.
Family Game Nights
If you are looking for a way to both beat the winter blues and spend more time with your children, then establishing a family game night is perfect. There are a variety of games out there that are both fun and educational.
Winter may be here and the colors may be gloomy, but it's still time to be productive and have fun! New Jersey is full of outdoor and indoor activities to keep your spirits up.
https://americanwear.com/wp-content/uploads/2016/11/10-WAYS-1.png
800
1200
awearadmin
https://americanwear.com/wp-content/uploads/2018/10/logo.png
awearadmin
2016-12-12 06:44:07
2016-12-12 06:44:07
10 Ways to Beat the Winter Blues