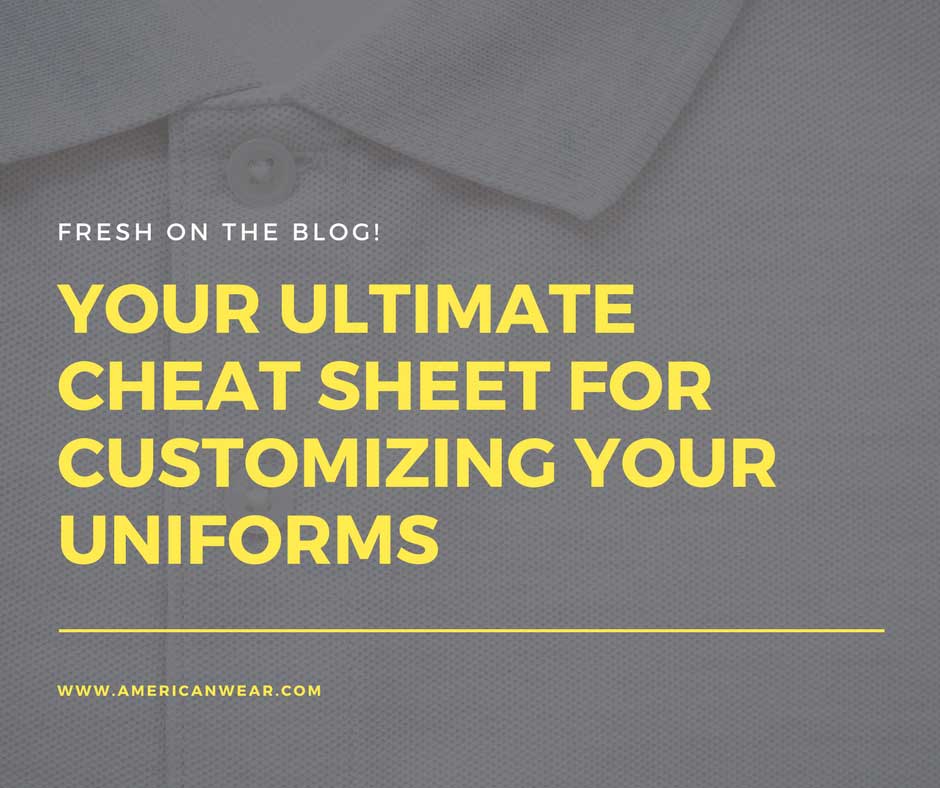 The uniforms your employees wear are essentially the face of your company. If you fail to customize workwear with something that identifies who you are and what you do, you are missing out on new customers and business opportunities. Here you can learn more about customizing your uniforms from the initial process of creating your logo to choosing the right type of workwear you should use.
Creating a Workwear Logo
Before choosing the type or brand of workwear you want to use, you have to create a logo and determine how to apply it to the uniform. Popular options include New Jersey custom uniform screen printing and embroidery. Utilizing something that is identifiable for your company is the best way to create a workwear logo. This ensures that employees are easily recognizable and that they remain a type of "walking advertisement" for your business.
Selecting the Clothing Brand for Your Uniforms
When selecting the clothing brand for your uniforms, there are several factors to consider. For example:
What type of work do your employees do?

Are they mostly outdoors or indoors?

What is the weather like?

Will employees encounter any potentially damaging elements that could tear, rip or hurt their clothing in other ways?
For example, if you have employees who work in an environment where they are often face to face with clients, then embroidered polo shirts are a great option. These are professional looking and comfortable to wear throughout the day. Also, consider the environment, as mentioned above. Construction workers and individuals in warehouses need durable workwear that can also withstand the elements and keep employees warm, which makes Carhartt a smart and lasting option. Individuals who work outdoors in warmer climates need lightweight, breathable material, such as Nike clothing.
When you are creating custom workwear for your employees, you have to consider the factors found here and you can even work with a New Jersey image consultant to ensure you achieve the desired results. Learn more, or order your custom uniforms today, by contacting the professional team at American Wear.
https://americanwear.com/wp-content/uploads/2017/11/monday-inspo1.jpg
788
940
awearadmin
https://americanwear.com/wp-content/uploads/2018/10/logo.png
awearadmin
2017-11-15 06:00:22
2017-11-15 06:00:22
The Ultimate Cheat Sheet for Customizing Your Uniforms