Why Rent Your Uniforms
From American Wear
American Wear's high-quality uniform rental programs can accomplish a great deal for your business! We have decades of experience providing businesses in New York, New Jersey, Pennsylvania, Connecticut, and Delaware the tools they need to help their employees perform at their best. Here is what makes our program stand out:

Build Branded Pride
Our uniform rental programs inspire pride and confidence by fitting well and looking great. We offer a wide variety of options, including high-visibility and flame-resistant uniforms. Through custom image apparel, we help build your up your brand. At the same time, we ensure you meet industry-specific codes and safety regulations. With our uniforms, your employees will be walking billboards for your brand.

Programs That Fit and Grow With You
Our uniform rental programs ensure that your employees' uniforms will promote an improved image and a renewed attitude. To get started, one of our image consultants will meet with you to discuss your inventory needs, branding efforts and budget. We then design a program that fits your needs and has the flexibility to grow with you.

For Our Family, It's Personal
Your company benefits from the personal attention that the Auriemma family and our staff offers: customized programs, personalized uniforms and a focus on your preferences and satisfaction.

STARTRAC GARMENT CONTROL™
To ensure accuracy and efficiency with your garments, we've developed StarTrac Garment Control™, which utilizes RFID technology to keep all apparel in order so you never have to worry about missing garments or mishaps. StarTrac Garment Control™ works within our state-of-the-art facility, tracking your garments through every step of the cleaning and delivery process. With StarTrac Garment Control™, we offer 100% delivery accuracy!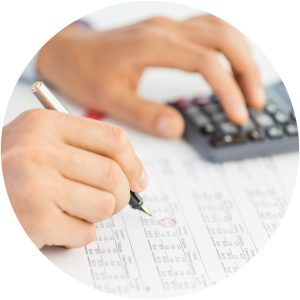 ALL-IN PRICING PROGRAM
We pride ourselves on our all-in pricing program that's famous for having no hidden charges. We understand that you have a budget that you need to meet. With this in mind, we work with you to create a customized uniform rental program that fits and grows with you. Companies change as they grow. So, your image consultant will meet with you on a regular basis to review your program and make adjustments to best fit your needs. Because of this, you will never be surprised with hidden charges or price increases that are common with our national, publicly owned competitors.