Improving Your Image From the Bottom Up
American Wear offers traditional mats, custom logo mats, safety mats along with anti-fatigue and outdoor scraper mats. Our wide selection of custom-designed floor mats enhances your workplace and stops dirt and dust from being tracked throughout your facility. Keeping a clean workplace is crucial; dirty floors and carpets can smudge your image along with your bottom line.
80% of all the dirt and dust in commercial buildings are tracked by foot from outdoors.
Promote a Safe and Clean Work Environment
Our mat programs ensure that your facility looks great and is safe for employees and customers. Mats lower the risk of accidents in wet areas and reduce wear and tear in high-traffic locations. We provide regularly-scheduled service visits to exchange soiled floor mats with clean, sanitized replacements. Contact us for more details.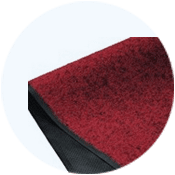 Classic Mats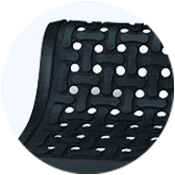 Comfort Flow Mats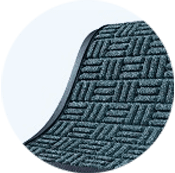 Waterhog Mats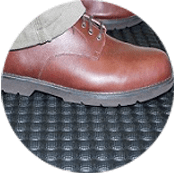 Anti-Fatigue Mats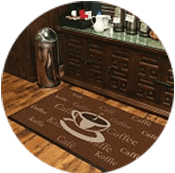 Message Mats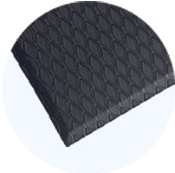 Cushion Mats