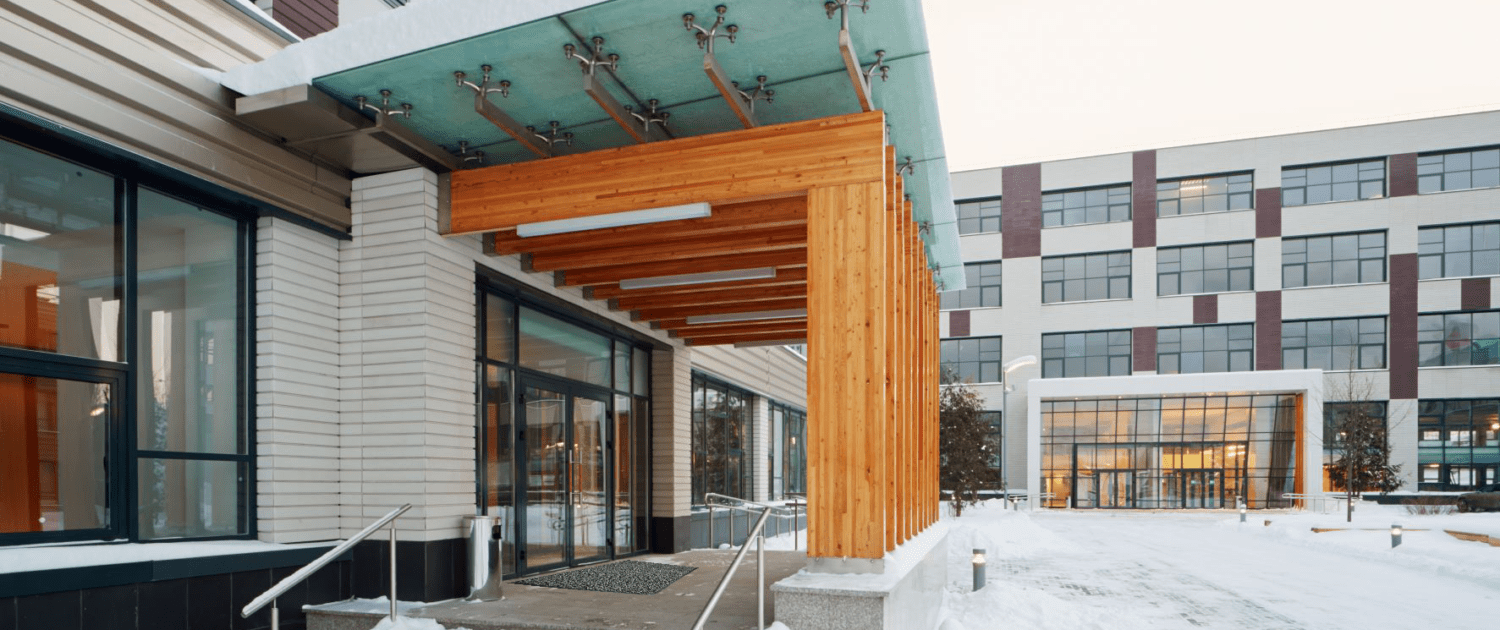 A good floor mat should serve as more than just another surface to stamp a business logo. Ideally, they achieve the best in appearance and functionality. In a world where image is everything, American Wear offers matting that keeps business floors clean in fall and winter.
Matting: Safety and Cleanliness Hand-In-Hand
Up to 90% of all dirt, dust, grime, and other unsightly contaminants in commercial buildings are tracked from the outdoors. Work boots, dress shoes, and sneakers are all the perfect vectors to bring in the germs your business could do without. The most effective way to combat this unavoidable problem is also the simplest – floor mats! American Wear's carefully crafted, durable mats lower the risk of slip-and-fall accidents in those wet areas during the grueling fall and winter months.
Resilient and Stylish Mats
Your business deserves mats capable of handling the hustle and bustle of a busy workday. Place our classic, logo, scraper, waterhog, or anti-fatigue mats anywhere in your business that could use some floor care. No matter the rain, sleet, or snow, the durability of American Wear's anti-fatigue mats is as strong as our design. At American Wear, it's simply not enough to excel at just one of the two. An exceptional mat needs to uphold the highest standards of safety and quality while looking good too. 
Products We Offer
American Wear sets itself apart from other matting distributors with an eye-popping variety and quality consistent across each product. Our catalog is extensive enough to fit every niche and request. We provide each of the following: 
Classic Mats

are easy to clean and built to last. They combat premature wear and tear, curling, and thinning that most mats become victims to in the work environment. This significantly reduces the risk of employee slips or falls. 
Scraper Mats

are vital to the workplace. Engineered to fight a steady onslaught of foot traffic, their heavy-duty rubber material, nitrile backing for traction, and raised texture are optimal for scraping moisture and dirt in the winter and fall. 
Waterhog Mats

sport a water dam designed for efficient water retention. The all-weather construction of these mats ensures their longevity in a variety of environments. They withstand the ebbs and flows of the day and the changes in seasons.
Anti-Fatigue Mats

are perfect for security guards, factory workers, cooks, surgeons, or anyone tasked with standing in one spot for a long time. Many typical mats degrade quickly and compromise the safety of your employees and increase the strain on their legs. So we spend our energy on crafting comfortable yet tough material that stays true to the name.
American Wear Provides Matting That Keeps Business Floors Clean in Fall and Winter
Ready to level up your business and employee safety? Contact us today at 973-414-9200 or fill out our form online for a free quote on matting that keeps business floors clean in fall and winter!
https://americanwear.com/wp-content/uploads/2022/10/Matting-That-Keeps-Business-Floors-Clean-in-Fall-and-Winter.png
1182
1773
awearadmin
https://americanwear.com/wp-content/uploads/2018/10/logo.png
awearadmin
2022-10-18 15:35:13
2022-10-18 15:35:13
Matting That Keeps Business Floors Clean in Fall and Winter