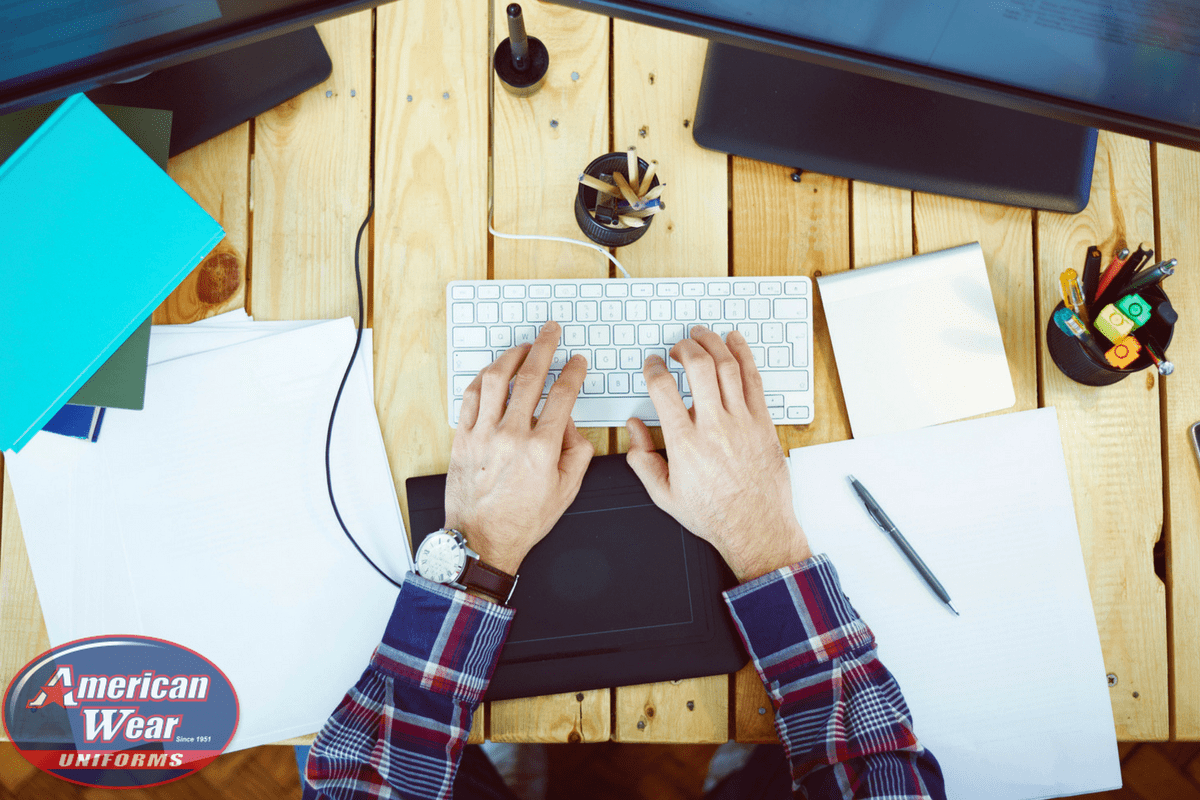 Since 1951, American Wear has been providing customers with the quality uniforms, floor mats and cleaning supplies they need. In the past 65 years, our company has made a variety of changes that have helped us serve our customers better. With 2017 right around the corner, many business owners are starting to take a good hard look at the year they have had. During this time of reflection, you as a business owner will need to think about what type of issues you need to address to make 2017 a year of growth. Below are some of the resolutions that your business should have for the New Year.
Learn How to Delegate More
For most business owners, delegating the important tasks in their company is easier said than done. If you do not trust the team members that you have with important tasks, then it may be time to find more qualified employees. Trying to handle everything on your own is a recipe for disaster and will usually lead to important things falling through the cracks.
Kick Your Marketing Efforts into High Gear
When running a family owned business that has been around for a while, you may need to jumpstart your marketing efforts to garner more attention. Make the New Year one that you embrace the power of content and internet marketing. Having a functional and informative website can do wonders for your business. While it will take some investment in both time and money to get this digital marketing up and going, but it will be worth it in the long run.
Network with Other Business Owners
Among the biggest mistakes that you can make as a business owner is not taking advantage of the power of networking. Working with other business owners in your area is a great way to expand the reach your company has. Involving your business in cross promotions can open you up to a whole new audience, which is great for increasing your bottom line.
Strike the Right Balance Between Work and Family
Some business owners get so wrapped up in becoming successful that they forget to make time for a personal life. Neglecting to spend time with friends and family can lead to a variety of negative consequences. In the New Year, make time to go on trips with your family or just stop and smell the roses on occasion. The work that you have will be waiting when you get back. Don't get so busy making a living that you forget to make a life.
Add a New Service or Product to Your Business
If you are looking to grow your company in the New Year, then you may want to think about adding a new product or service. Before adding a new product or service, you will need to perform some market research to ensure there is a need before making an investment. Using a bit of creativity and marketing savvy will go a long way when trying to expand your business.
Setting goals and following through with them is the best way to make your business more successful in 2017.
https://americanwear.com/wp-content/uploads/2016/11/Untitled-design-15.png
800
1200
awearadmin
https://americanwear.com/wp-content/uploads/2018/10/logo.png
awearadmin
2016-12-16 06:47:29
2016-12-16 06:47:29
5 New Year Resolutions for Every Small Business