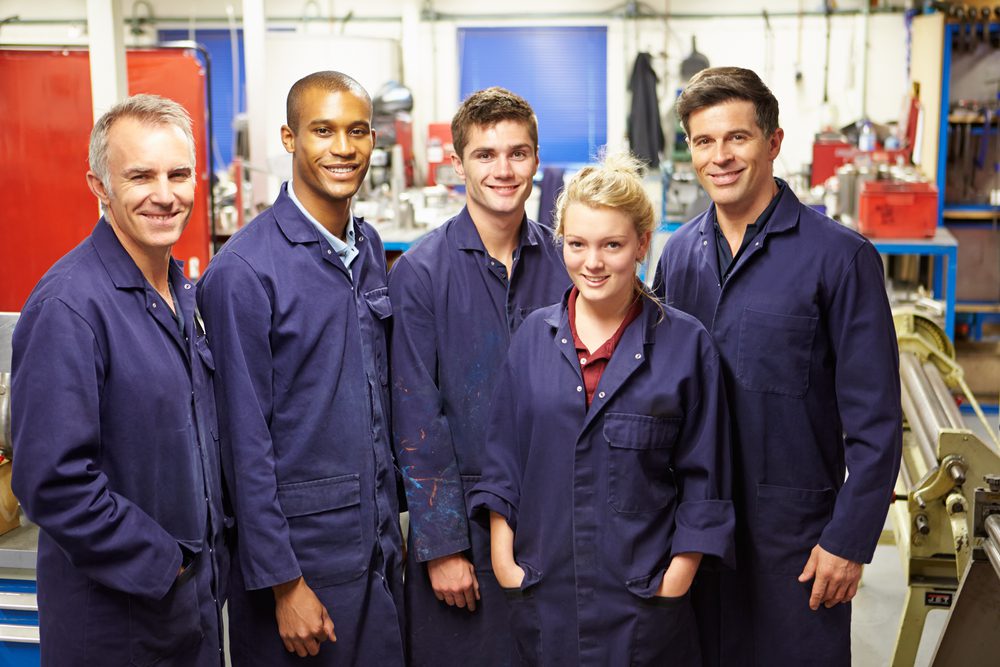 What makes American Wear one of the most trusted names in commercial uniform services in New Jersey? How long have we been in the industry? Why should you pick us over our competitor? Here are 7 things you need to know about our company:
1. We are a family-owned operation.
American Wear is currently run by the third generation of the same family that opened up the business all those many years ago. Our original founder, Nick Auriemma, built the American Wear brand on the merits of outstanding customer service. This, coupled with his passion for excellent service delivery, grew the brand into the business that we have become today. Since we opened shop in 1951, the business has remained and to this day remains completely family-owned and -operated.
2. We offer unique solutions for each client.
One of the core tenets of our operations is complete customer satisfaction. This, we believe, is best achieved by ensuring that each solution meets the needs of each customer accordingly. For this we have developed a system we call the Star-Image System™ that involves a one-on-one consultation with you and a tour of your facility in order to assess and analyze the needs of your business and how we can precisely address them. That's a level of personalized service that you can't get from any of our competitors!
3. We have been here longer than most of our competitors.
American Wear has been around since 1951 and we are only two years short of celebrating our seventieth anniversary in the business. Each of these years have been marked by the painstaking effort of improving our brand and our services. It was an endless challenge to become better and better, and here we are almost seventy years later – on top of our game and still working as hard as ever towards improving our services.
4. We use first-class tracking technology.
American Wear does not let anything go amiss. That is why we have invested in the topnotch garment tracking technology called Star-Trac Garment Control™. This technology uses RFID chips, embedded in each of our garments, and works through every stage of our process. From pickup to delivery, the Star-Trac Garment Control™ system ensures that each item is accounted for at every stage. No losses. No misses. This is how we assure you that we run our operations as honestly as we say we do – and each cost that appears on your invoice is accurate and true.
5. We offer customization options.
American Wear offers customization programs unparalleled elsewhere in our areas of operation. We have image enhancement specialists who will walk you through every process and every step, making sure that the service you get is exactly the service that your business needs.
6. We operate independently.
American Wear is a fully independent company, unattached to any large conglomerate. This is what allows us to deliver the most flexible options for each of our clients. Our consultants are all accessible in person for your needs and are not hiding behind the long waiting times of recorded telephone answering machines.
7. We are the uniform help that your business needs!
Your business needs uniform service help – and we are the company that can deliver that to you. With our first-class technology, lengthy industry experience, and unparalleled dedication to complete customer satisfaction, plus our excellent selection of topnotch products, American Wear is undoubtedly the uniform service provider that will give you the best results for your business.
Enhance your brand's image today with American Wear! Contact us at 973-414-9200 or click here for a free quote!
https://americanwear.com/wp-content/uploads/2019/02/things-you-didnt-about-american-wear.jpg
667
1000
awearadmin
https://americanwear.com/wp-content/uploads/2018/10/logo.png
awearadmin
2019-03-01 05:07:52
2019-03-04 15:07:23
7 Things You Didn't Know About American Wear