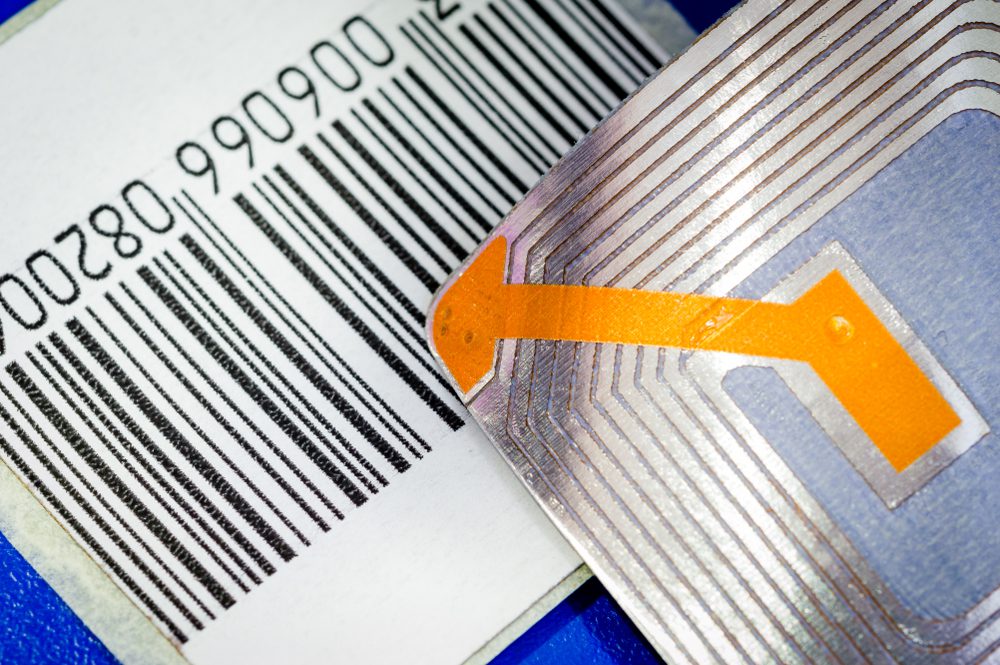 You might have seen the words "StarTrac Garment Control™" pop up on our website or perhaps mentioned by our employees. But what exactly does it mean for your business?
Essentially, we at American Wear built the StarTrac Garment Control™ system to solve the problem of missing garments once and for all. If you've dealt with employees who are constantly losing or misplacing their uniforms or if you've worked in the past with a uniform service that doesn't deliver the same number of garments that they picked up, then you're going to love StarTrac.
Utilizing RFID Technology to Revolutionize Uniform Services
StarTrac Garment Control™ utilizes RFID tracking technology to keep tabs on your uniforms throughout every step of the pickup, laundering, drying and delivery process. We embed micro RFID chips into your uniforms, which are then linked to your account. With StarTrac Garment Control™ we are able to offer your business 100% delivery accuracy. We also utilize bar code technology to ensure complete reliability.
No matter what stage of the process your uniforms are at, our advanced computer system can provide us with the uniform's location within seconds. This allows us to minimize human error throughout our laundering process, monitoring each and every apparel item so that you have everything you need to get to work each day.
You Deserve Accuracy
No more apologies and no more excuses. Instead, get the uniforms you ordered, when you need them. That's what we offer with StarTrac Garment Control™. Additionally, we are in the process of chipping our garments. This will further add peace of mind, ensuring that your uniforms will never go missing.
American Wear has been around since 1951, but we didn't get to 2019 by getting stuck in the past. We're always looking for ways to improve, from the latest laundry technology to our RFID tracking system and our future chipping technology. Whatever we can do to make our services better for our customers, we do. We don't slack off when it comes to our uniforms, because we realize that our clients depend on us to dress their business for every single workday. It's not a uniform service if you have to put in the work to keep track of your uniforms. That's why we do it for you!
Working with American Wear comes with a variety of other benefits, including our complete customization options, all-in pricing program and Star-Image System™. Contact us today to learn more about StarTrac Garment ControlStarTrac Garment Control™ and our uniform service options!
https://americanwear.com/wp-content/uploads/2019/03/rfid-tracking.jpg
665
1000
awearadmin
https://americanwear.com/wp-content/uploads/2018/10/logo.png
awearadmin
2019-04-01 06:19:12
2019-04-01 14:12:25
What is StarTrac Garment Control™?