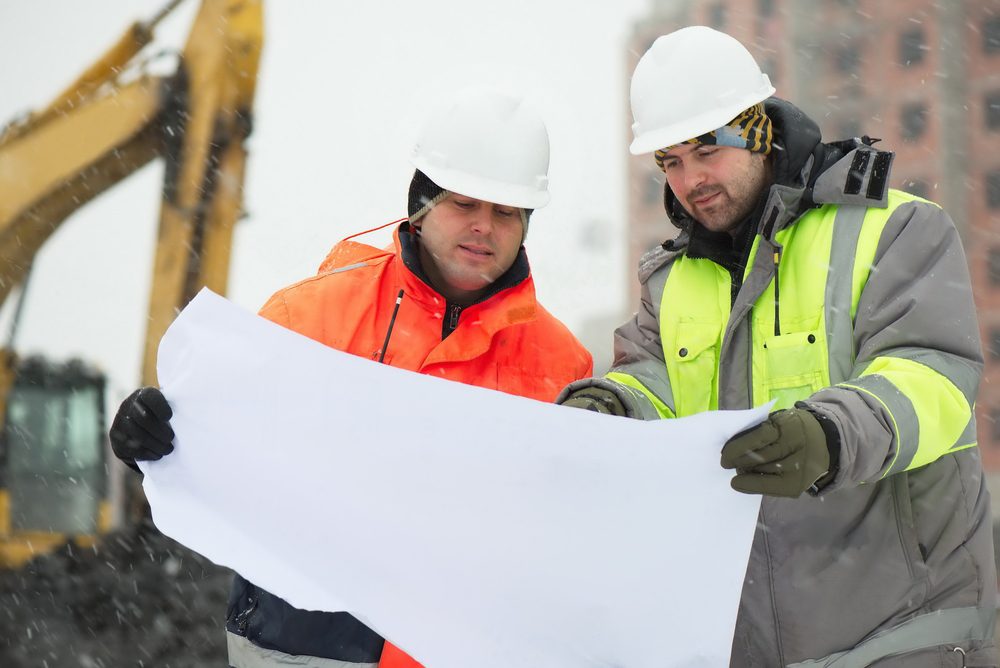 Working during the cold months of fall and winter is not only uncomfortable – it's also highly hazardous for both the worker and the people around them.
There's always the threat of frostbite and hypothermia in extreme weather conditions, as well as hazards brought by employee discomfort and disruptions from dropping temperatures. Because of low temperatures, workers can lose dexterity, potentially causing them to mishandle tools, equipment, and machinery. This could have harmful, even fatal, consequences to them and the people around them.
Tips for Keeping Your Workers Warm During the Fall and Winter
Provide ample protection for your workers with these helpful tips:
1. Plan ahead.
Keep tabs on weather conditions days ahead of time and keep up-to-date throughout the day to adjust your shifts accordingly. Stay up-to-date with not only the temperature conditions but also with wind and wind chill conditions from appropriate weather sources for more accurate preparations.
2. Prevent cold-related injuries and illnesses.
Cold and wet weather conditions are always rife with hazards for the regular employee. Aside from health hazards, you also have to be wary of the hazards of electrocution and slip, trip and fall injuries. Conduct regular inspections of your work areas and check for leaks and melted snow that may have compromised your electrical circuits and wirings. Install scraper mats to prevent mud and snow from getting tracked into your facility. Invest in anti-slip mats and reinforced traction mats for additional protection. Screen your workers as well for conditions like hypertension, diabetes, thyroid issues, etc. before sending them on an outdoor shift during these months.
3. Be wary of signs of cold-related illnesses.
Train your team to recognize the first signs of hypothermia, trench foot, frostbite, elevated blood pressure, etc. as well as first aid responses should these conditions occur at work.
4. Encourage proper hydration and nourishment.
Proper hydration is not only imperative for working in the heat. Properly hydrating (and eating) is just as important to stay healthy at work during the cold months. Provide warm water, drinks, hot soup, and nutritious, carbohydrate-rich food for your workers if possible.
5. Provide longer breaks and even shorter shifts based on weather conditions.
The length of the exposure is the biggest factor in how hazardous it is to work in the fall and winter months. Extended exposure increases the health and safety risks that the low temperatures bring, so minimize exposure by offering longer and more frequent 'warm' breaks for your employees. Shorten shifts on extremely cold days to avoid accidents, injuries, and illnesses.
6. Dress your workers appropriately.
The right clothing is the most important and most effective protection workers have against the hazards of working under cold conditions. The key principle of cold-weather dressing is to minimize skin exposure and to keep body heat from escaping. Double-layer where possible for especially cold forecasts – it is better to be overdressed than underdressed in these conditions as you can always easily chuck away excess layers if the temperatures warm up. Avoid wearing cotton and goose down materials for your clothing especially if a wet, cold day is expected. Essential cold-weather garments include:
Hats

Mittens and gloves

Scarves

Thermal underwear

Thermal socks

Moisture-wicking inner layer clothing

Windbreaker/waterproof jackets

Boots with high traction
Consult with the OSHA's guidelines for working under cold weather conditions for more comprehensive and guided tips!
And for outerwear for your workers, prepare ahead for the coming cold days with the help of American Wear! We have a wide range of industrial-grade clothing designed to protect your hardworking team, even in the harsh conditions of the fall and winter seasons!
Contact us today at 973-414-9200 to learn more about our cold-ready garments or get started on your commercial uniform service.
https://americanwear.com/wp-content/uploads/2018/10/plans-1.jpg
668
1000
awearadmin
https://americanwear.com/wp-content/uploads/2018/10/logo.png
awearadmin
2018-10-04 14:56:18
2019-01-25 05:38:53
How to Keep Your Workers Warm During the Fall and Winter