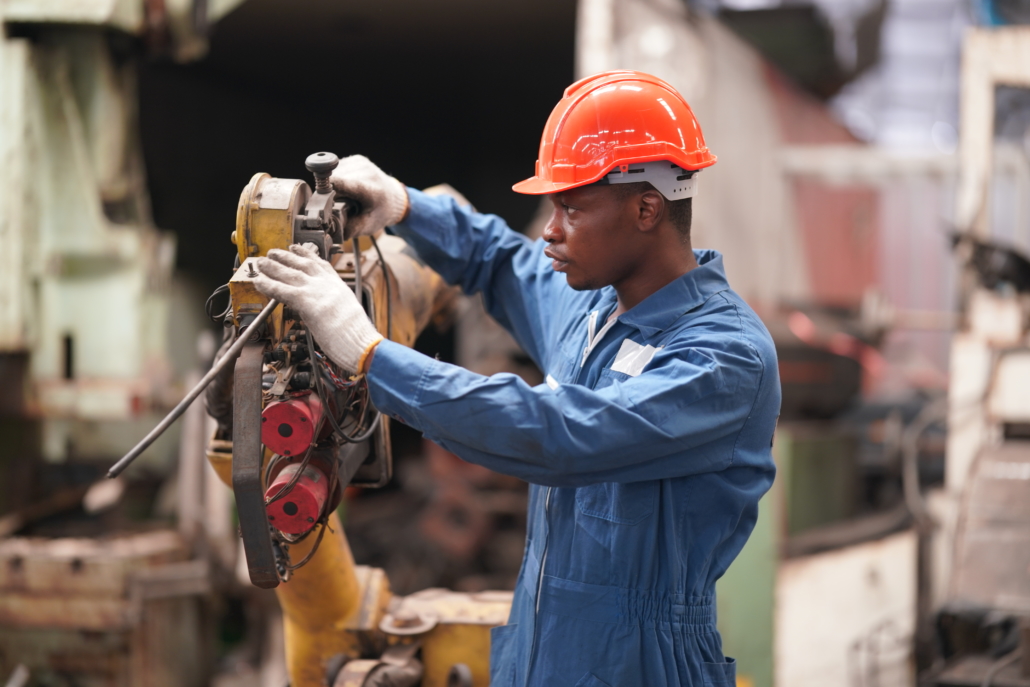 For business managers looking for uniform service, the instinct to go with the biggest, most visible uniform providers out there makes sense. After all, if they're that big, they have to be good at what they do, right?
To a point, that is a valid assumption. However, when they get too big, proper management becomes exceedingly difficult and service suffers as a result.  For proof, type one of those big names and "service review" into a search, and you'll see an overwhelming majority of unhappy customers. Local, independent uniform service gets around that problem with personalized, attentive uniform service that offers solutions.
Benefits of Local, Independent Uniform Service
Business managers deciding who should supply their uniform service should consider local, independent uniform services over the national brands. Here's why:
Quality
As far as uniform service quality goes, there is no way to definitively prove that one is better than the other. There are a lot of factors to consider, the primary one being the individual capacities of the service providers. The main difference in quality lies with follow-through and accountability. Local businesses operate with fewer people and a shorter chain of command. The decision-makers of local companies work closely with the people on the floor, with equal regard for your satisfaction. With a local provider, the quality of service you get doesn't get lost in a series of corporate hierarchies.
Accessibility to Customer Support
If you're looking for better customer service, you're better off in the hands of a local service provider. Compared to national providers, local and independent companies have the majority, if not all, of their operations in-house. This includes customer service. With local companies, your calls don't end up in an endless loop of holds and transfers and please-waits. You will actually get through to someone who's likely on the same floor as someone who can address your needs.
Economic Benefits
As far as making a positive impact on the local economy goes, local service providers definitely take the cake. Working with a local company is one of the best ways to help contribute to the local economy. And that's not just some catchphrase that advocates of buying local say to drive their campaign forward. According to this study, local, independent companies create up to $450,000 for the economies they represent for every $1,000,000 they make in sales. That is compared to just the $170,000 that national chains and providers give to the economies they operate in. This means more local jobs, more local buying power, and more local economic activity. And this, ultimately, finds its way back to your business.
The Best Local, Independent Uniform Service Provider in New Jersey
That said, not all local, independent service providers are equal. Some are still better, more experienced, and more capable than others. And when it comes to uniform service in New Jersey, there is only one that meets these requirements: American Wear Uniforms!  
American Wear's uniform service doesn't just come with all the benefits of a local, independent company. Our service also operates on family values. We'll treat your business needs like they were our own because that's how we treat our family. We have full control of our operations, uninfluenced by some outside, corporate force. This means that we can work around your needs, no matter what they are. And that's something our big, national chain competitors can only dream of!
Go Where You Are Treated Like Family!
Sign up for our family-oriented, highly-experienced New Jersey uniform service and start seeing the difference immediately! Contact us at 973-414-9200 to start your service or to learn more about how we can help you. You can also start with a free quote – just click here!
https://americanwear.com/wp-content/uploads/2022/02/local-independent-uniform-service-national-providers.jpg
4000
6000
awearadmin
https://americanwear.com/wp-content/uploads/2018/10/logo.png
awearadmin
2022-02-08 21:12:58
2022-02-08 21:15:35
Local, Independent Uniform Service v.s. National Providers