At American Wear, we're experts when it comes to uniforms. For over 60 years we've been providing quality solutions to our customers, and more than that, we're excited to offer a helping hand to businesses looking to increase productivity. That's right. Uniforms are a great way to increase your employees' productivity by providing a sense of belonging, keeping them safe and making them happy.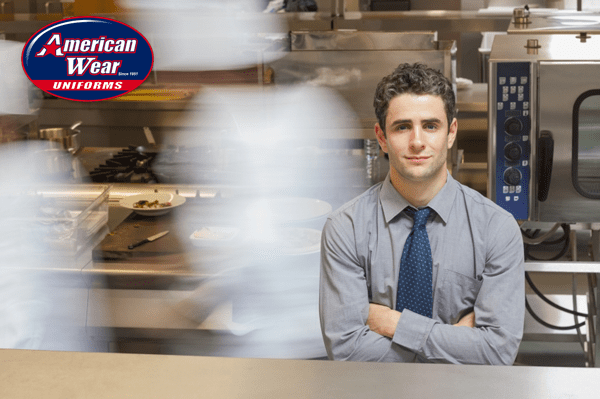 First and foremost, uniforms protect your workers. For example, flame-resistant (FR) uniforms can help prevent injuries caused by accidental electrical flashes or fires. High-visibility uniforms can prevent outside workers from being struck by vehicles. The safer your employees feel while working, the more work they can get done. Not to mention, it's important to keep your employees safe.
Uniforms make your employees happy. Wearing a uniform can promote a sense of team spirit and belonging within your business.  They can also build a sense of pride and responsibility among your employees, contributing to low turnover rates and overall business success.
Uniforms save employees money and that makes everyone happy. A uniform is inexpensive when compared to the cost of stocking a closet with business or business casual clothing. An everyday dress code can create a socio-economic divide in your employees, creating a resistance. Resistance among employees can cause unhappiness, productivity dips and ultimately affect employee retention rates.
At American Wear, we personally make sure our employees are as happy as they can possibly be and it's done wonders for our retention rates. We practice what we preach, and require all of our employees to wear uniforms as well. We want to help your business productivity by providing a service guaranteed to make your employees happy, safe and hard-working. Yes, we sell uniforms but we also believe in the productivity uniforms can bring to your business.
https://americanwear.com/wp-content/uploads/2016/02/american-wear-uniform-rental.png
399
600
awearadmin
https://americanwear.com/wp-content/uploads/2018/10/logo.png
awearadmin
2016-02-15 06:00:44
2023-11-17 15:23:07
Uniforms Increase Productivity