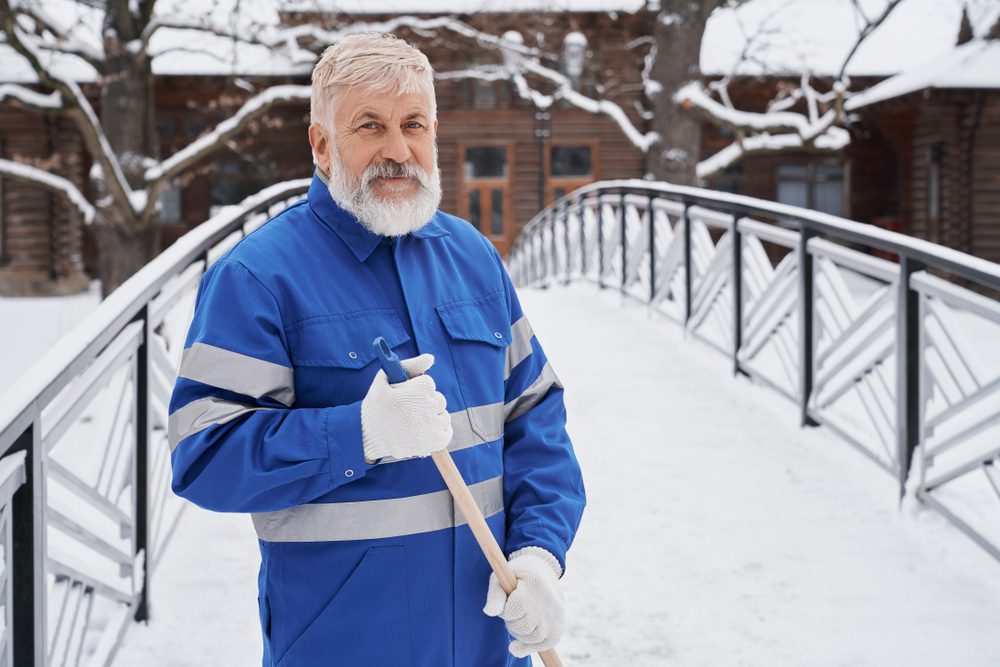 Your day-to-day operations are always harsh on your uniforms. Nothing, however, can come close to the kind of beating your workwear gets during the cold winter months. Now that the cold weather is inching closer, it's time to take a look at winter uniform service benefits and how they apply to your business.
Winter's Biggest Challenges to Your Uniform Supplies
No matter how big or small your inventory is, keeping up with your winter supply is difficult on multiple fronts:
High Volume of Uniform Usage
Layering clothing is inevitable this time of the year. This means a higher volume of dirty uniforms ends up on your laundry pile every day. However, while your demands rise, your laundering capacity remains the same. Failing to keep up with these bigger needs can disrupt your operations which, in turn, will affect overall productivity.
Harsher Weather Means Dirtier Clothes
Between the snow, slush, and mud, you can trust that your business uniforms are going to be dirtier than usual during this season. And that's never an easy position to be in – especially not for your uniform maintenance department. The laundry process is going to be harder. Not to mention, with harder stains to deal with, it's also going to be more expensive.
Winter Workwear Requires Specialized Care
Winter garments are always harder to maintain. Improper maintenance can lead to a myriad of problems, the worst of which is permanent damage to your garments.
Possible Utility Interruptions Can Disrupt Your Maintenance Operations
The inclement winter weather is notorious for causing utility disruptions. They can cause pipes to burst or electricity to go out. This can lead to disruptions in your laundry operations and, in turn, disrupt your supplies.
How Winter Uniform Service Benefits Your Business
Winter poses a massive challenge for your uniform supply. It is nothing, however, that the right uniform service provider can't take care of! Here's how professional winter uniform service benefits your business:
Ensures the availability of your uniforms, no matter what.

The right

uniform service

facility comes equipped with backup plans for your winter uniform supply. Even through increased demands and power interruptions, the right service provider makes sure your uniforms are always in stock.

Guarantees professional cleaning for your uniforms.

Your uniform service provider offers a hassle-free guarantee for your uniform maintenance needs. With their professional equipment and garment care experts, winter workwear maintenance becomes the least of your worries.

Cuts the cost of fluctuating uniform needs.

Your winter layering needs get a cost-efficient solution with uniform rental service. You can expand your inventory without worrying about the cost of buying them. 
Let American Wear Winter-Proof Your Uniform Supply!
If you're in the market for top-notch uniform service this winter and beyond, look no further than American Wear! We have everything you need for convenient, dependable professional uniform rental and maintenance service. And with our innovative StarTrac Garment Control tracking technology, you get the best protection against costly linen losses and high uniform replacement costs.
Contact American Wear Today!
It's never too soon to winter-proof your uniform supplies. Give American Wear a call today at 973-414-9200 to sign up for your uniform service, or to know more about what we can do for you.
Have more questions? Interested in a free price quote? Fill out this form with your inquiries and requests – we'll get back to you promptly!
https://americanwear.com/wp-content/uploads/2021/12/winter-uniform-service-benefits.jpg
667
1000
awearadmin
https://americanwear.com/wp-content/uploads/2018/10/logo.png
awearadmin
2021-12-08 16:42:09
2021-12-08 16:42:09
Winter Uniform Service Benefits