We've been dedicated to providing outstanding personal service for over 60 years. And recently, American Wear made a big announcement that exemplifies our dedication to that service—and will even expand it.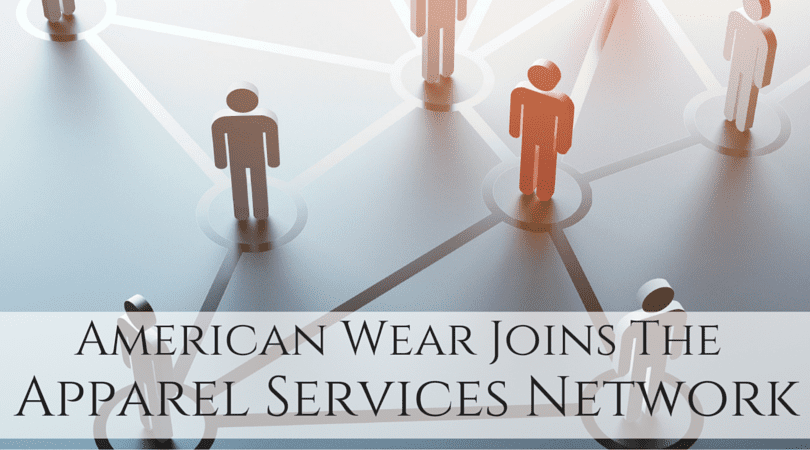 In April, American Wear became an affiliate member of Apparel Services Network (ASN), an industry leader in image apparel national account service programs. This is a monumental development for American Wear; it allows us to continue providing outstanding, localized and personalized service, while also expanding our national reach.
ASN provides a number of benefits that will help boost American Wear's national presence, including:
National account coverage with localized attention and nationalized reporting systems.
Advanced inventory control.
Just-in-time repair system.
State-of-the-art laundry processing facilities.
National account management team.
Personalized customer communications.
Transition Management Team.
Service Warranty.
ASN's affiliate members include major uniform and image apparel companies like U.S. Linen and Uniform, Ace ImageWear, and Arrow Uniform. American Wear is proud to join this prestigious network and will align well with ASN's other affiliates.
Apparel Service Network's other advantages include 24-hour inquiry response times, continuous garment upgrades, centralized billing, and a host of others. Visit ApparelServicesNetwork.com for a full list of the benefits and services.
At American Wear, we're elated to have found a way to expand our national reach while still providing the outstanding personal service we're known for. We will always be a family-owned and operated company, and it's important that we keep finding ways to improve how we serve our customers, while staying true to our core values. ASN gives us the opportunity to do that.
https://americanwear.com/wp-content/uploads/2016/05/Get-to-know-Plant-Manager-1.png
450
810
awearadmin
https://americanwear.com/wp-content/uploads/2018/10/logo.png
awearadmin
2016-05-23 06:50:24
2019-01-25 07:07:45
American Wear Joins the Apparel Services Network