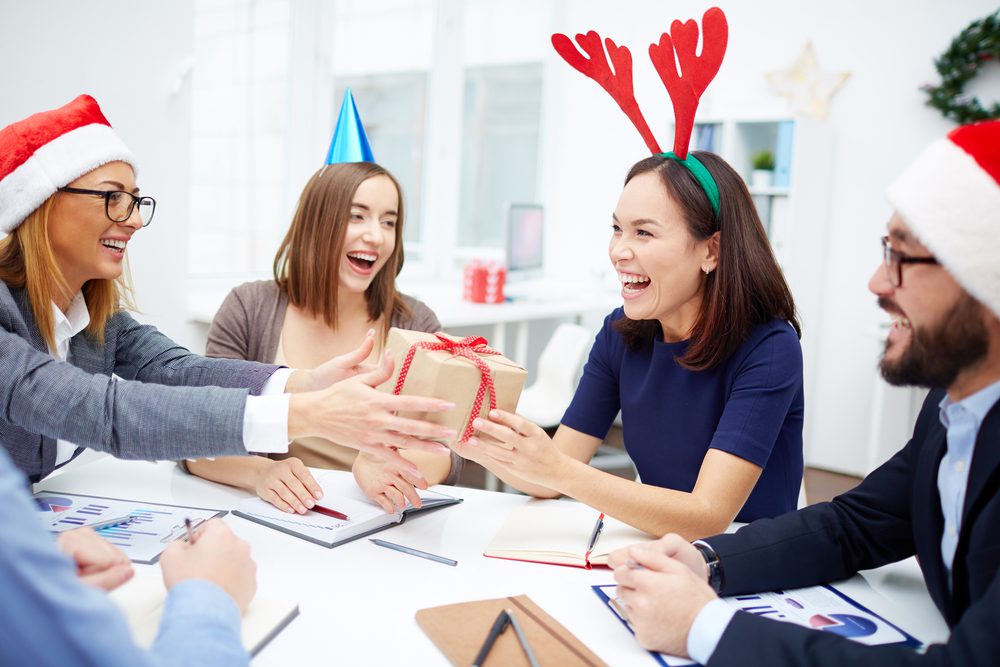 Employees are the backbone of any organization and appreciating them should be an everyday thing. Unfortunately, it's not always possible to express that appreciation every day. Thankfully, the holidays present a special opportunity to demonstrate that appreciation and thank them for their year-round hard work.
From unique gifts to extra office perks, here are some of the best ways you can show your employees your appreciation during this special time. 
1. Personalized Gifts
Nothing says "I appreciate you" more than a gift picked out specifically for someone. It could be as simple as an inscribed token or it could be related to their hobbies or habits. Individually selective gifts say that you pay attention to your employees and care about what makes them unique. That can go a long way in cultivating company loyalty.
2. Special Events
The holidays make people want to get together and celebrate. There are, of course, the classic office parties, but why go with classic? Host a friendly bowling tournament, have a skate party, or organize an activity that their families can enjoy as well. Have employees vote on suggestions so you end up with one that they can truly enjoy!
3. Company Representative Merchandise 
Company merchandise brings out the team spirit in your employees just as much as your custom employee uniforms do. From pens, keychains, and notepads to bumper stickers, golf balls, or stress balls, there are many options to consider! They also double as marketing tools, making them a cost-effective option.
4.
Bonuses/Incentives
Bonuses are a classic and fail-proof employee giveaway option for the holidays. But cash bonuses are not your only option. Non-cash possibilities include gift certificates, snack vouchers, extra days off, reserved parking spots (for a duration of time), sporting event tickets, dream car rentals, and even cooking lessons. The list goes on! 
5. Giving and Receiving "Props"
During the hectic work week, it's easy to forget the team effort that completing projects take. If somebody has done a great job and you or an employee think their work deserves more recognition, now's the opportunity! 
Anonymous Holiday "Props" Board
Take the awkwardness out of your employees congratulating each other. An anonymous message board will do two things: encourage interest in the work of others and also provide a measure of the interpersonal health of your business. 
Hand-Written, High-Ranking "Props"
While employee-to-employee props are nice and encouraging, hand-written notes from managers or superiors will really make an impression. Hand writing takes time, thought, and deliberation. Not only will this encourage similar performance, but it costs nothing but time! 
The Best Show of Employee Appreciation is Quality Uniforms and Materials
Everyday demonstration of employee appreciation is hard to do sincerely, but there is a way. Supplying your employees with the best quality uniforms, mats, towels, and restroom supplies every day will do it. 
That's where American Wear steps in. When you work with us, you're getting an experienced and reliable provider. To start tomorrow with superior service, give us a call at (973)414-9200, or visit our website for more information.
https://americanwear.com/wp-content/uploads/2019/11/shutterstock_345747851.jpg
667
1000
awearadmin
https://americanwear.com/wp-content/uploads/2018/10/logo.png
awearadmin
2019-12-02 06:00:52
2019-11-26 15:01:07
How to Show Employee Appreciation During the Holidays