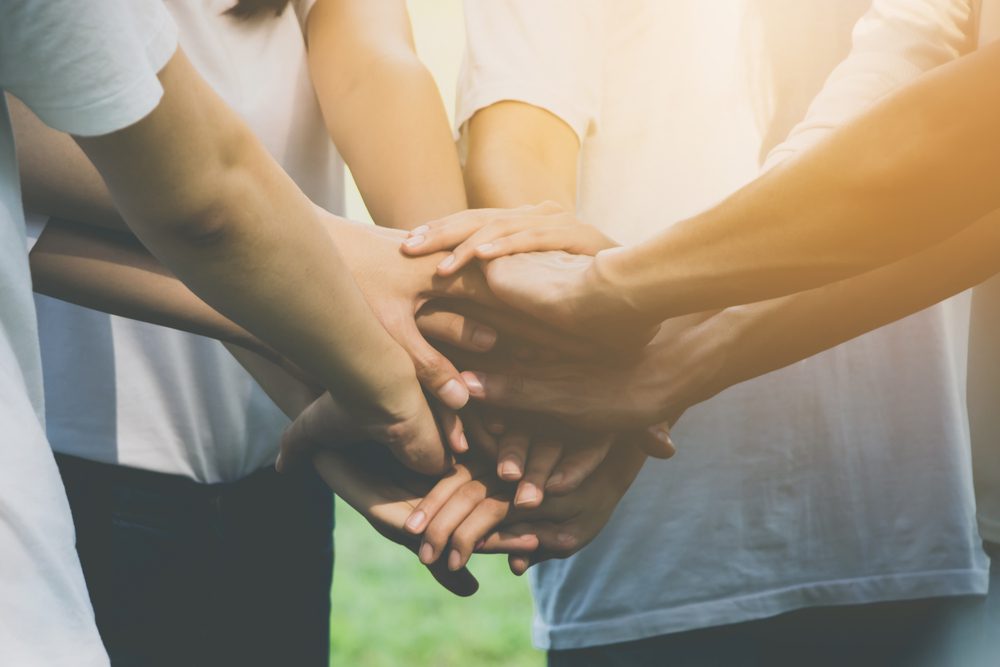 American Wear is proud to be part of the East Orange, NJ community that we serve. Without our community, we couldn't do the job that we love in a place we call home. Knowing this, American Wear does everything it can to vitalize and assist the citizens of East Orange.  
Local Employment for Local Stability
If nearly 70 years in the uniform rental industry has taught us anything, it's that happy employees are good employees. That means they don't have to commute for hours, they're near their families, and they can have productive, involved lives outside of their working hours. That's why we hire local. 
Not only does this make life easier on our employees, but it also supports the local economy. Economics are complex, but it doesn't take an economist to figure out that when people have access to stable, productive jobs, the community they make up becomes stable and productive. 
Programs We Support
Our community involvement doesn't stop at providing jobs for the citizens of East Orange. Because of everything we owe to our surrounding community, words and the bare minimum aren't enough. Gratitude not acted upon doesn't have meaning. 
That's why we actively support several local organizations and charities that have a positive effect on the community. 
Summer Work Experience Program (SWEP) 
The SWEP program has a great impact on the professional development on our community's young adults. By providing real-world experience that looks great on a resume, college application, or scholarship application, the SWEP program prepares young people for the challenges of the real-world while improving their chances for college placement and advancement. 
This early exposure to a work environment helps develop the social skills and social awareness of the rising generation. 
East Orange Police Athletic League (PAL) Boxing Program
Boxing requires hard work and dedication. The East Orange PAL Boxing Program provides impressionable young people with an outlet for difficulties in their life. It also gives them a chance to spend time in a productive and encouraging atmosphere. 
There's no substitute for good health and a constructive atmosphere. That's what the East Orange PAL Boxing Program provides to any young person who needs it. 
Outpost in the Burbs
Outpost in the Burbs is a non-profit with the goal of enhancing community involvement through music, community service, and cultural programs. Our contribution to their efforts takes form in the gently used coats and jackets that we collect, clean, and deliver to people who need them. 
With 30 years of tireless community building and service to their credit, helping their cause in whatever way possible was an easy decision. 
Seton Hall University Center for Entrepreneurial Studies
With the goal of encouraging emerging business minds to consider entrepreneurship as a career choice, Seton Hall University's Center for Entrepreneurial Studies prepares and advises young minds in their future business plans. 
East Orange City Wide Spring and Fall Clean Up 
Keeping the streets clean is vital to the quality of life here in East Orange, and we here at American Wear support any effort that works towards that end. Every year in May and October, we provide a team of employees who volunteer to clean the streets and landscapes of our city.
American Wear is Here for You
Whether you're a client, employee, or just our neighbor, American Wear is here to help wherever we can. Our emphasis on community involvement recognizes that we're all in this together, and that proactive steps are key to a brighter, prosperous future. 
This is the same approach we take to our clientele. We only do well if you're doing well, and for you to do well, you need ready uniforms, mats, towels, mops, and restroom supplies at all times. With American Wear, you'll never have to question the quality of materials, our customer service, or our reliability. Call us today at 973-414-9200, and join our community of satisfied customers. 
https://americanwear.com/wp-content/uploads/2019/10/shutterstock_777005893.jpg
667
1000
awearadmin
https://americanwear.com/wp-content/uploads/2018/10/logo.png
awearadmin
2019-11-01 06:00:24
2019-11-04 12:16:51
American Wear in the Community