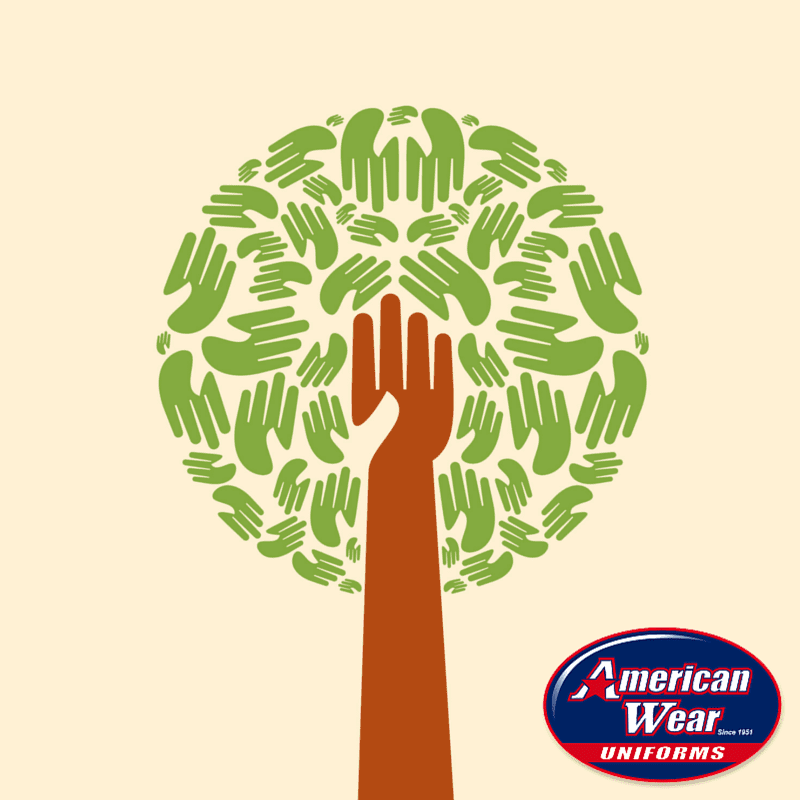 After over 60 years in business, we have created a strong relationship within our community here in New Jersey. We love being able to give back and make an impact on people who have supported us throughout the years. Here are a couple ways we work within our community and ways you can get involved, as well.
Located in Montclair, Outpost in the Burbs is a great nonprofit outreach organization that's dedicated to building community through music, community service, and cultural programs. They put on concerts for the northern New Jersey area every Friday night during the fall, winter, and spring, and provide volunteers to a number of charity causes.
American Wear partners with Outpost in the Burbs to provide coats for those in need. We use our resources and knowledge of the garment industry to collect gently used coats, and then deliver them to families and individuals in the area. Because of our facility's location in an urban enterprise zone in East Orange, we understand the importance of revitalizing our urban communities and promoting the local economy.
Human Needs Food Pantry is another organization that we partner with for coat donation along with Outpost in the Burbs. The program focuses on distributing coats to those who are elderly, disabled, homebound, unemployed, or underemployed. Our drivers accept used coats for donation during their weekly deliveries, and we clean them as needed.
Human Needs Food Pantry has provided food, clothing, and other services to people in need in Essex County since 1982. They depend on volunteers and donations to continue doing their excellent work. To donate, click here. 
Another local nonprofit doing terrific work is Sierra House. Located in East Orange, Sierra House offers programs that provide enriching life experiences and encourage and challenge youth to excel in their development. The programs include a transitional course that helps prepare homeless and runaway youth to live independently within the community, a neighborhood improvement program, and a number of individual support services for children and young adults with behavior challenges and developmental disabilities.
Get involved! Follow the lead of these great organizations to do some good in our community. Contact any of the nonprofits listed here, or check out this list of other local organizations to get started.
https://americanwear.com/wp-content/uploads/2016/05/Untitled-design.png
800
800
awearadmin
https://americanwear.com/wp-content/uploads/2018/10/logo.png
awearadmin
2016-06-06 06:20:44
2016-06-06 06:20:44
Our Commitment to Community: Passion Meets Purpose