Many times when you think of a family-owned business, you think of small mom-and-pop shops on a town's corner. However, family businesses can grow and become some of the most powerful companies in America or the world. Take a look at some of the most profitable family-owned businesses: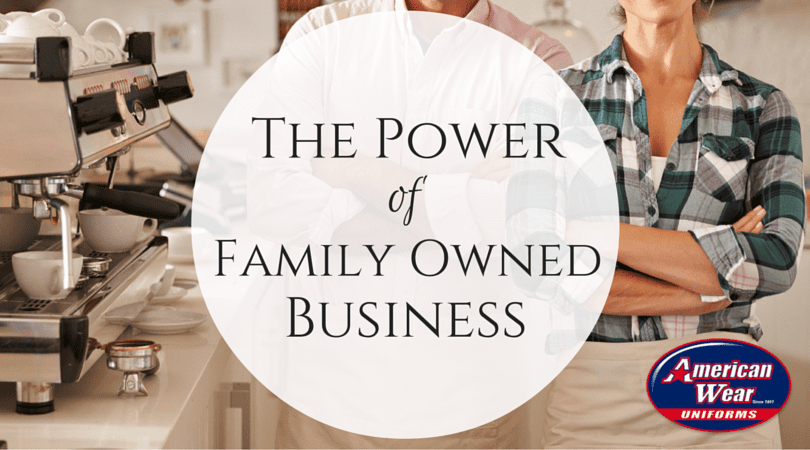 Ford
America's second-largest automaker is also the fifth-biggest family-owned business in the world. The legendary Henry Ford built his first automobile in 1896, and founded what would later be the Henry Ford Company in 1899. The company was groundbreaking in creating what many considered the first affordable automobile—the Model T—and popularizing the assembly line, which revolutionized the industry. The assembly line model helped dramatically reduce costs and allowed Ford to produced automobiles at much lower prices than had been available previously, which opened car travel to the common, middle-class American for the first time.
Today, the company is run by William Clay Ford Jr., a great-grandson of Henry Ford.
Samsung Electronics
Samsung is the fourth-biggest family-run company in the world, being owned and operated by the Lee family of South Korea. It began as a very diversified company, with operations in food processing, textiles, insurance, securities and retail, but entered the electronics industry in the 1960s and saw tremendous growth.
Today, Samsung is a global leader in electronics, specifically smartphone manufacturing and sales. Its board of directors includes two members of the Lee family.
Mars, Incorporated
Mars is a global manufacturer of confectionary and other food products, and the parent company to some of the word's most delicious brands, including M&M's, Skittles, Snickers, and Wrigley Gum. The company was founded in 1911 by Frank C. Mars, who made the first Mars candies in his Tacoma, Washington kitchen. It has grown into a global leader in the food industry, with revenue of $28 billion. Mars is currently run by Chairman Victoria B. Mars.
Wal-Mart
Many disparage Wal-Mart for its dominant, marauding reach (it is, after all, the single largest company in the world), but many don't know it is and has always been a family company. It was founded by Sam Walton in 1962, with the simple idea of selling more for less. Today, nearly 260 million customers visit Wal-Mart each week, and the company continues its mission of providing the lowest possible prices to every shopper.
At American Wear, we're proud to be family owned and operated for over 60 years. We believe being family run allows us to provide outstanding, personal service you can't get anywhere else. Check out our About Us page to learn more.
https://americanwear.com/wp-content/uploads/2016/05/The-Power.jpg
150
150
awearadmin
https://americanwear.com/wp-content/uploads/2018/10/logo.png
awearadmin
2016-06-13 06:29:06
2019-01-25 07:05:39
The 5 Most Profitable Family-Owned Businesses