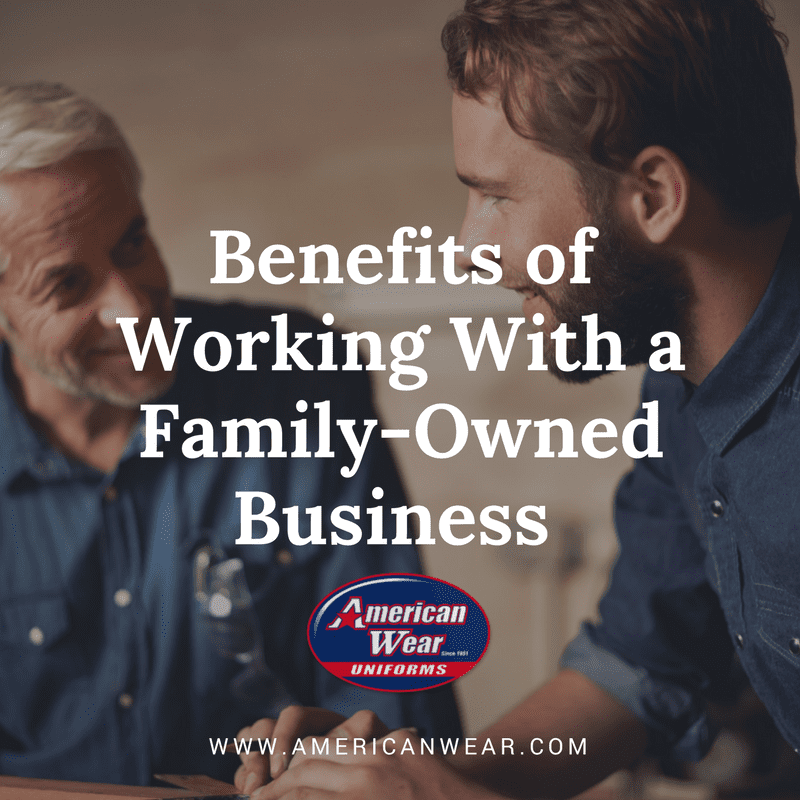 American Wear was founded in 1951 by Nick Auriemma. For more than 60 years this company has been operated by this family, with the same standards and values throughout the years.
While there are larger, more nationally focused uniform services out there, working with a family owned and operated business provides a unique, unparalleled experience.
There are several reasons to choose a family company, over the national chains, which are found here.
More Personal Relationships
When you choose a national chain for uniform rentals, screen-printing or any other service, you never know what you're going to get. In fact, the likelihood of you ever seeing or speaking with the same person is slim to none. However, this isn't the case with a family owned company, such as American Wear.
When it comes to rental needs, you know who to speak with. If you have a question about the delivery or have a problem, you know who's best equipped to handle it. The team at American Wear takes the time to develop personal, one-on-one relationships with the businesses served. This provides a better experience for everyone involved.
Lower Overhead That's Passed On to Clients
Family owned companies don't have to worry about paying franchise fees or continually hiring new staff members because of high turnover rates. The staff of family-owned businesses is family, which means they have higher job security and loyalty. All this results in savings that national chains can't compete with. These savings can then be passed on to customers.
While not all family-owned businesses are created equal, those with a good reputation and a history with the community have proven they are there to ensure the client has a superior experience. American Wear has been serving the area since 1951, with no intention to leave any time soon. If you need safety mats, uniform services or delivery, or image consultant services, you can count on this family-owned company to deliver unmatched results.
https://americanwear.com/wp-content/uploads/2018/01/Family-Owned-Business.png
800
800
awearadmin
https://americanwear.com/wp-content/uploads/2018/10/logo.png
awearadmin
2018-02-21 06:14:51
2018-02-21 06:14:51
Family-Owned Since 1951: How it Makes a Difference