Spring is here once again. This time of year usually offers a lot of great weather and the opportunity for a business to clean and revamp their office space. Giving your office space a good cleaning on a routine basis is a great way to keep it appealing and free of harmful germs. A big part of having success with a spring cleaning project is getting the right products. The professionals at American Wear have a number of products that are ideal for your office space. Below are some of the ways American Wear can help you with your spring cleaning.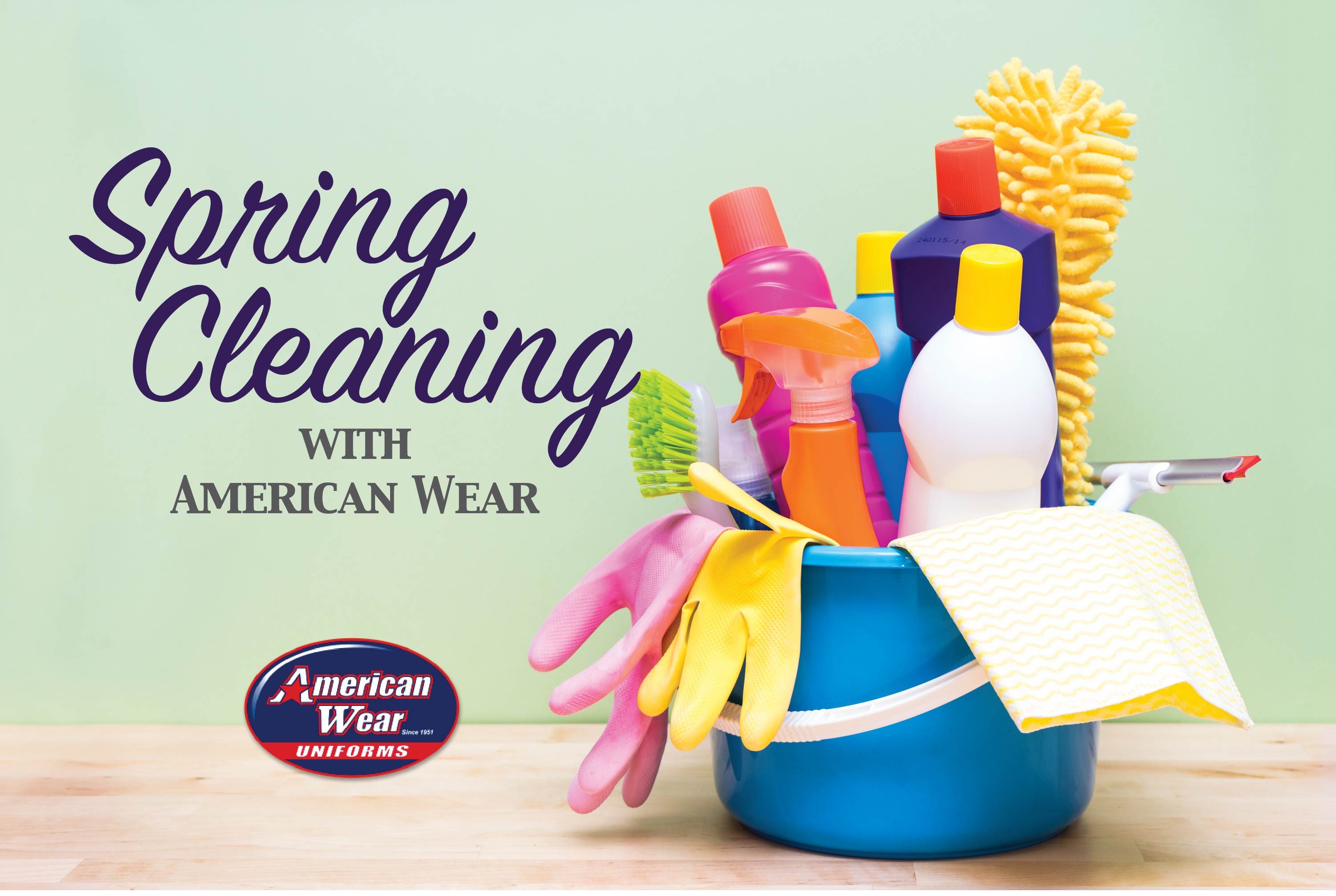 Putting Down New Floor Mats
Keeping dirt out of your workspace should be one of the main concerns you have. When trying to keep dirt at bay, what could be better than customized floor mats from American Wear? These floor mats are made to last and enhance the aesthetic appeal your workplace has. Statistics show that nearly 80% off all of the dirt entering a commercial building comes in on the feet of visitors. By putting these floor mats down, you will be able to keep dirt out of your building.
Keeping Your Restrooms Clean
One of the main areas most business owners will focus on when spring cleaning is the bathroom. Without the right supplies in the bathroom, you will find it very difficult to keep this part of your workspace clean. Luckily, American Wear has a variety of different restroom supplies like air fresheners, hand cleaners and paper towel dispensers. Using these supplies is a great way to keep your restroom clean and smelling great.
Shop Towels Are a Must
Whether trying to keep your hands clean or dust off of the surfaces in your office space, having quality shop towels is a must. The reusable cotton towels offered by American Wear are very durable. These towels can be used for a variety of tasks and are very affordable, which is good news for any business owner on a budget.
Hang On To Our Treated Mops
If you are like most business owners, then you fail to realize just how much money is spent on disposable products. Some people mistakenly think that disposable products are less expensive than reusable. The treated mops offered by American Wear are a great investment for any business owner. These mops can be used for cleaning the floor or removing the dust.
The mop sizes carried by American Wear range from 18 to 60 inches, which means you are sure to find one to fit your needs. The mop inventory you have will be managed by an American Wear representative. They will keep you supplied with the mops you need to keep your business spotlessly clean.
Contact American Wear to find out more about the cleaning products and uniforms they have to offer. The main concern of the team at American Wear is to help you keep your office space clean and professional looking at all times.
https://americanwear.com/wp-content/uploads/2017/03/AuAk1JQ5TSq6IfgCMTDJ_American_Wear_April_Content_07.jpg
2013
3000
awearadmin
https://americanwear.com/wp-content/uploads/2018/10/logo.png
awearadmin
2017-04-17 06:45:02
2017-04-17 06:45:02
Spring Cleaning with American Wear