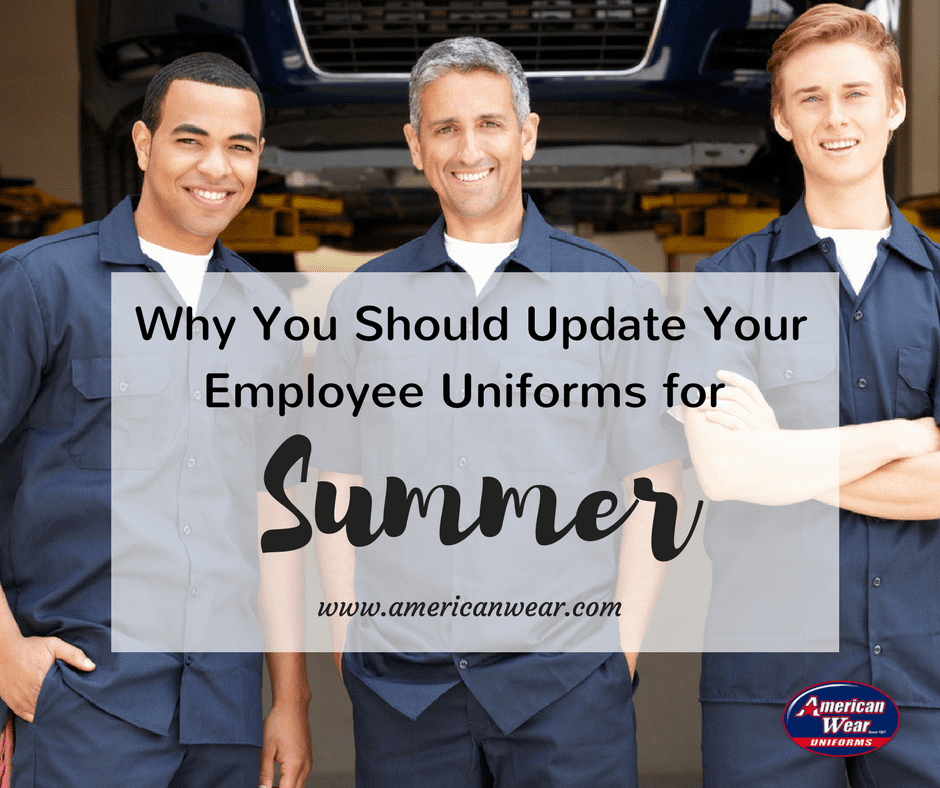 When is the last time you updated your company's uniforms? The weather is heating up outside, which means it's the perfect time to revisit what your employees are wearing to work every day.
Changing up your uniforms for the different seasons may seem like a hassle, but your employees will appreciate your effort. Especially if they're working outdoors, you need to make sure your employees are protected from the elements, and this begins with their uniforms.
Here are three reasons you should give your employees new uniforms for the summer season:
1. They will appreciate the new look
Wearing the same thing to work every day makes getting dressed every morning a little easier, but it can get a little repetitive after a while. Giving your employees a fresh look for the season will mix up their routine and give them a break from wearing the same outfit all year long. This may seem like a small detail to business owners, but a fresh look can boost the morale of a team and make employees more excited to come to work every day.
2. They will be more comfortable
No one wants to be outside working in the hot sun while wearing a uniform that has long sleeves. When you're thinking about your employee uniforms, ask yourself "Would I want to work in that?" If the answer is no, then it's a good idea to update your uniforms for the new season. Employees that are too hot in the summer or too cold in the winter won't be comfortable and won't be able to do their best work.
3. It won't be as expensive as you think
The biggest barrier to updating employee uniforms is typically cost. Companies today need to save as much money as possible, so employee uniforms rarely get updated. The truth is, changing up your uniforms doesn't have to cost a fortune.  
This is why it's a good idea to rent your custom uniforms from American Wear. Because we're a family-owned company, we care about your employees and want your business to succeed. Custom uniform rentals are the way to go because they can easily be updated for the different seasons. Because we care so much, we're committed to an "all in" pricing program, where there are no hidden fees or random price increases. You can update your uniforms with confidence, knowing that you're getting the best price and uniforms that are built to suit your unique business.
Find more information on our custom uniform rentals here.
https://americanwear.com/wp-content/uploads/2018/04/american-wear-summer-uniforms.png
788
940
awearadmin
https://americanwear.com/wp-content/uploads/2018/10/logo.png
awearadmin
2018-05-07 13:33:01
2018-05-07 13:33:01
Should You Update Your Employee Uniforms for The Seasons?